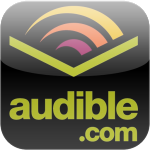 EM PRESS LAUNCHES "THE SLAM POETS SERIES," AVAILABLE AS AUDIO DOWNLOADS AT AUDIBLE.COM
CHANNAHON, IL, April, 2013. EM Press today announced the launch of the Slam Poets Series in conjunction with Audible.com. Through the partnership, Audible will produce audio performances of EM Press poetry books. This important new series features the elders and founders of the slam poetry scene as well as significant rising stars of the form.
Audible.com's Slam Poets Series includes:
Marc Kelly Smith's Quarters in the Jukebox
"What Marc Smith created when he created the slam was so deeply, intuitively perfect …" – Ira Glass, This American Life
Marty McConnell's wine for a shotgun
"I defy you to read the first three poems in wine for a shotgun and not want to hold Marty McConnell close, forever."  – Norman Lear, legendary TV producer
"In Kevin Coval's voice is our hope for a new world of peace, grace and beauty."
– Studs Terkel
Regie Gibson, Storms Beneath the Skin
"You sing and chant for all of us." – Kurt Vonnegut
Billy Lombardo's Meanwhile, Roxy Mourns
"Billy Lombardo's touching and original …" – Bob Costas
"Slam poets have invaded the classroom, slam poets have performed at the White House, and slam poets have held court across bars in every major city. With this new audiobook series by Audible, the work of these great artists will be even more accessible," said EM Press co-founder Mark Eleveld. "When poetry slams are done well, a live audience will experience a visceral, immediate reaction to a poet's work. These audio recordings by Audible recreate this experience to outstanding effect."
"Audible's mission is to bring the spoken word in all its forms to as wide an audience as possible," said Audible EVP and publisher Beth Anderson. "We're delighted to be bringing these fine examples of slam poetry to our listeners."
Created over 25 years ago in Chicago, poetry slams combine word and performance in front of a live audience. There are over 150 poetry slams in the country, and over 200 overseas. A generation of poets has dedicated their craft to the three-minute slam poem.  The form has become part of the everyday vernacular. "Like it or not, [slam poetry] has become a global phenomenon, especially among young people," said the New York Times. Or, as the esteemed academic critic Harold Bloom said, it is "various young men and women in various late-night spots" who "are declaiming rant and nonsense at each other."
ABOUT EM PRESS
EM Press began over a decade ago as one of the first publishers of slam poets. Mark Eleveld and Ronald Maruszak are two high school English teachers influenced by the literary philosophy of Slam Poetry founder Marc Smith, and grounded in the classical roots of the English cannon. www.em-press.com
ABOUT AUDIBLE, INC.
Audible, Inc., an Amazon.com, Inc. subsidiary (NASDAQ:AMZN), is the leading provider of premium digital spoken audio information and entertainment on the internet, offering customers a new way to enhance and enrich their lives every day. Audible's mission is to establish literate listening as a core tool for anyone seeking to be more productive, better informed, or more thoughtfully entertained. Audible content comprises more than 135,000 audio programs from more than 2,700 content providers, including leading audiobook publishers, broadcasters, entertainers, magazine and newspaper publishers, and business information providers. Audible is also the preeminent provider of spoken-word audio products for Apple's iTunes® Store.
BlogPosted in 0 comments